Hey, guys!
Kawaii SuperHero Avatar Maker is updated! Fully responsive. 📱💻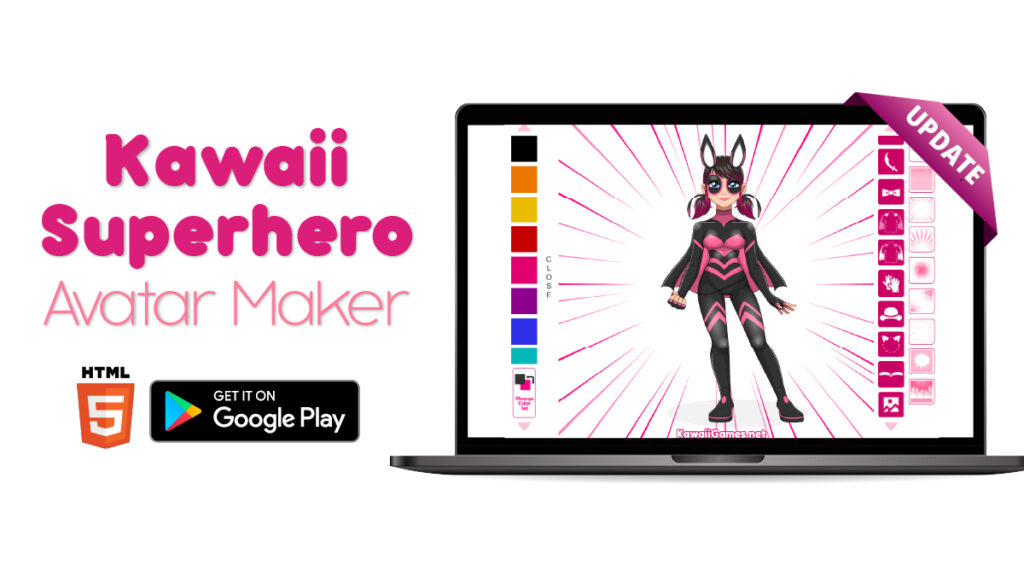 You can play on your computer, smartphone, or tablet online from KawaiiGames.net
Link for the online game: https://www.kawaiigames.net/game/kawaii-superhero-avatar-maker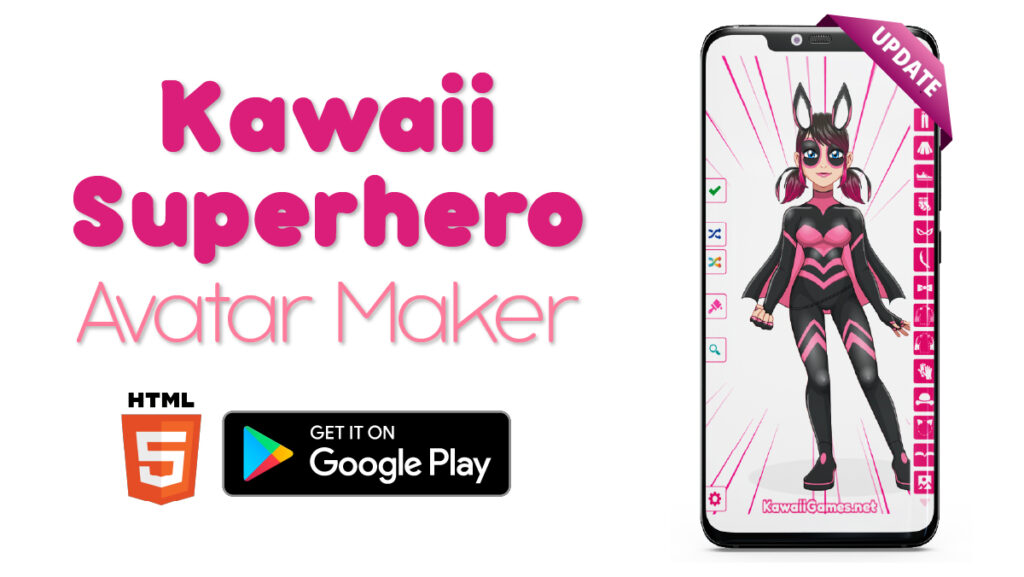 or you can download the game from Google Play: https://play.google.com/store/apps/details?id=air.com.kawaiigames.KawaiiSuperHeroMaker
The game has been without updates for a long time. The online version was working fine, but it wasn't responsive. As for the downloadable version from Google Play I had several complaints of serious problems with fitting clothes and the app crashing and unfortunately, I only now had time to finally get the app fixed. And I took the opportunity to update the online version of the site as well.
Have fun! ❤
---
Tags:
#avatar maker
#dress up game
#exclusive game
#superhero
#update
| Categorias:
android game
-
Anime
-
exclusive game
-
update