Hey, guys!
Play online now the new version of the most played dress up game on the site, Mega Kawaii Chibi Avatar Maker.
Link for the game: https://www.kawaiigames.net/game/mega-kawaii-chibi-avatar-maker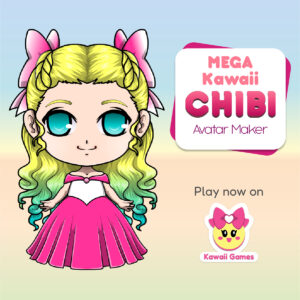 Over 200 item options to create your Chibi persona just the way you want. And best of all, this game will be constantly updated with new items every time! So keep coming back to this game to see what's new! Maybe you'll find items from your favorite holiday season or items inspired by your favorite anime.
Once you've created your character, don't forget to upload it in the comments section of the site to show everyone your amazing creation.
Have fun! 😍
---
Tags:
#anime
#avatar maker
#chibi
#dress up game
#exclusive
#exclusive game
#jogo exclusivo
#kawaii games
| Categorias:
Anime
-
avatar maker
-
chibi
-
exclusive game
-
Jogo de Vestir
-
webgl