Hey guys!
I can't believe that the game is finally going to the programming and finishing part. I exported all the doll art to Unity and now I'm organizing the assets in the framework. And now it's starting to take shape.
Now what's left is to do the buttons part with the new icons and also create the splash screen art, but now I want to create something very simple. I always spent a lot of time on this part, doing animations and everything, but now I feel it's better to focus more on finishing the game than making frills on a screen where players don't even get 10 seconds. The important thing is to focus on the game screen and have it running well.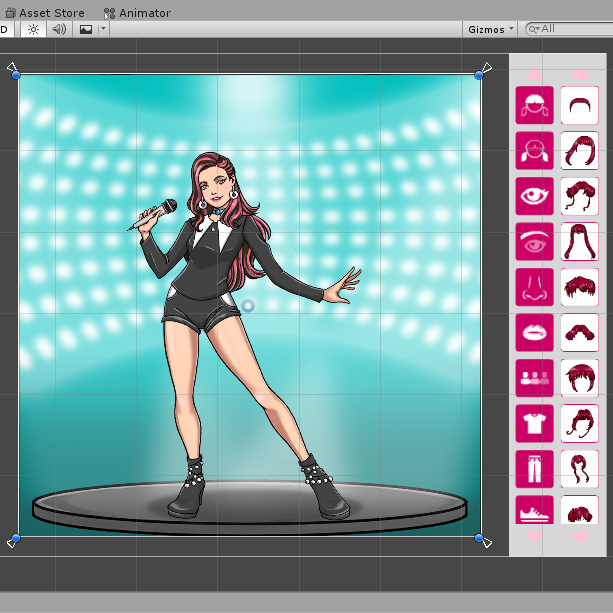 It also has the part of changing some things in the code, as it has items that it didn't have in the previous game, such as earrings, necklaces, microphones, and gloves.
But I'm already so happy to at least be in the programming stage. Working as a designer as the main job definitely makes me have the games really, really, really late! But I want to change that. In the future, I hope to be able to hire an artist so I can have more game art and be able to update the site with new content more often.
Wait for more news! Kisses! 😘
---
Tags:
#gamedev
#programming
#unity
#wip
| Categorias:
Games exclusivo
-
news
-
wip